Prescient Minority Report 2021 is now live!
published on:
Thursday, 22 July 2021
The focus of the Minority Report is on wines from varieties whose respective total plantings do not exceed 5 000ha.
South Africa's eight most widely planted varieties (Chenin Blanc, Colombar, Cabernet Sauvignon, Sauvignon Blanc, Shiraz, Pinotage, Chardonnay, and Merlot in that order) all have plantings of over 5 000ha and together make up 82% of the national vineyard – this is a chance for the more subordinate varieties to shine!
There were 47 wines from niche white varieties entered and 55 from niche red, a total of 42 rating 90-plus on the 100-point quality scale.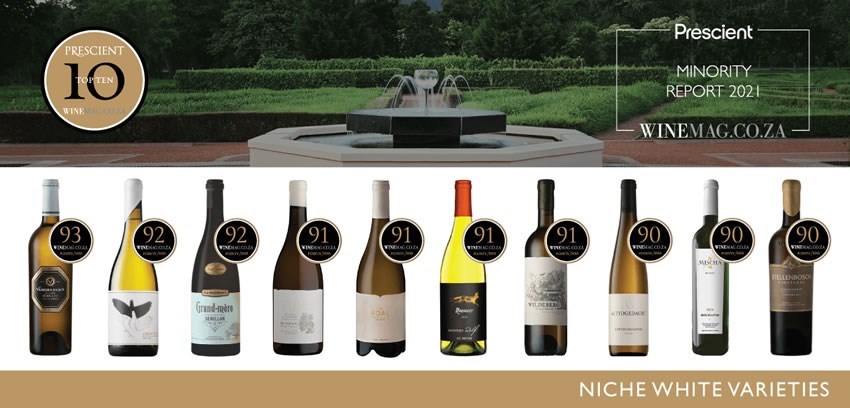 The 10 best wines from niche white varieties are:
93
Vergelegen Reserve Semillon 2019
92
Le Belle Rebelle A Bird in the Hand Semillon 2020
Old Road Wine Co. Grand-Mére Semillon 2018
91
Bosman Fides Grenache Blanc 2019
Cavalli The Foal Verdelho 2019
Painted Wolf Roussanne 2019
Wildeberg White 2020 (100% Semillon)
90
Altydgedacht Gewürztraminer 2020
Mischa Roussanne 2021
Stellenbosch Vineyards Limited Release Verdelho 2020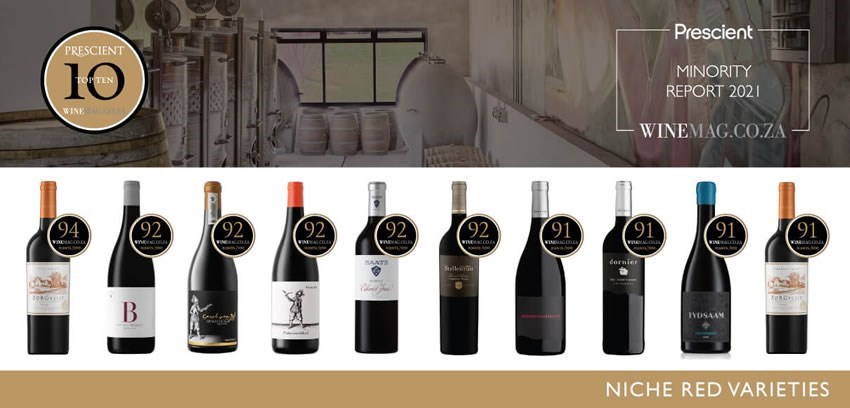 The 10 best wines from niche red varieties are:
94
Zorgvliet Petit Verdot 2018
92
B Vintners Lone Wolf Cinsault 2020
Piekenierskloof Carel van Zyl Grenache Noir Old Vine 2019
Piekenierskloof Grenache Noir 2020
Raats Family Cabernet Franc 2018
Stellenrust Barrel Selection Cabernet Franc 2017
91
Dornier Moordenaarskloof Tinta Barocca 2019
Dornier Petit Verdot 2016
Tempel Tydsaam Tempranillo 2019
Zorgvliet Cabernet Franc 2018
As to what motivates producers to work with niche varieties, Winemag.co.za editor and panel chairman Christian Eedes says there's no simple answer. "Climate change is certainly one factor – as the Western Cape becomes warmer and drier, producers are seeking out varieties that are suited to the new growing environment. That said, in some cases, it's simply about marketing, producers using an unusual variety as a way to differentiate themselves from the competition".
To read the report in full, including key findings, tasting notes for the top wines and scores on the 100-point quality scale for all wines entered, visit Winemag.co.za.
Join the conversation on Twitter: @Winemag #MinorityReport #SAFineWine #Top10
Wines are available for online purchase via boutique wine retailer Dry Dock Liquors alternatively a mixed six-pack of the Top 10 via Wine of The Month Club.